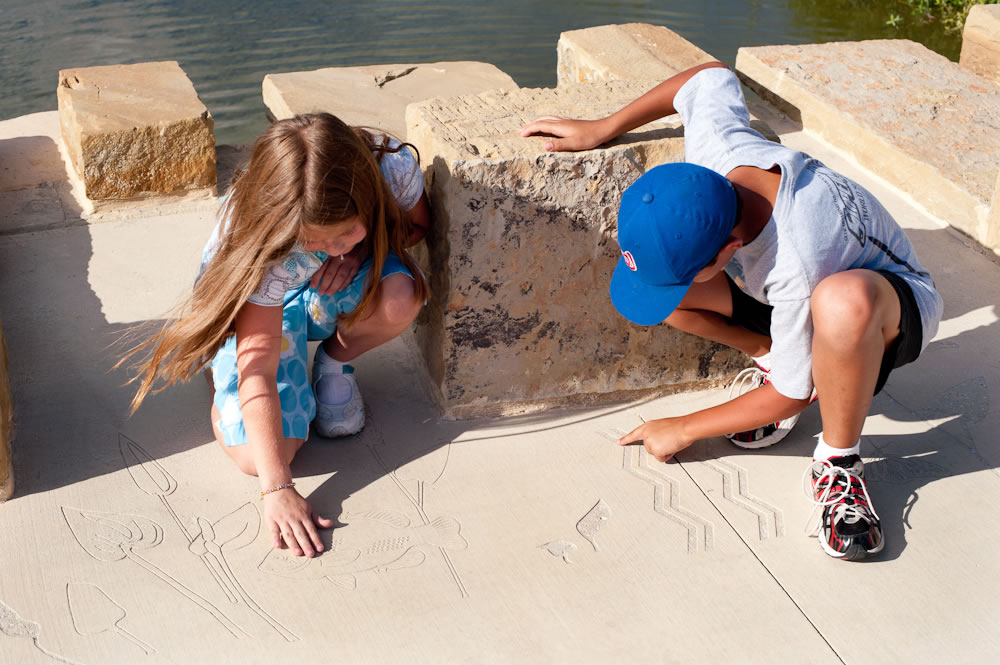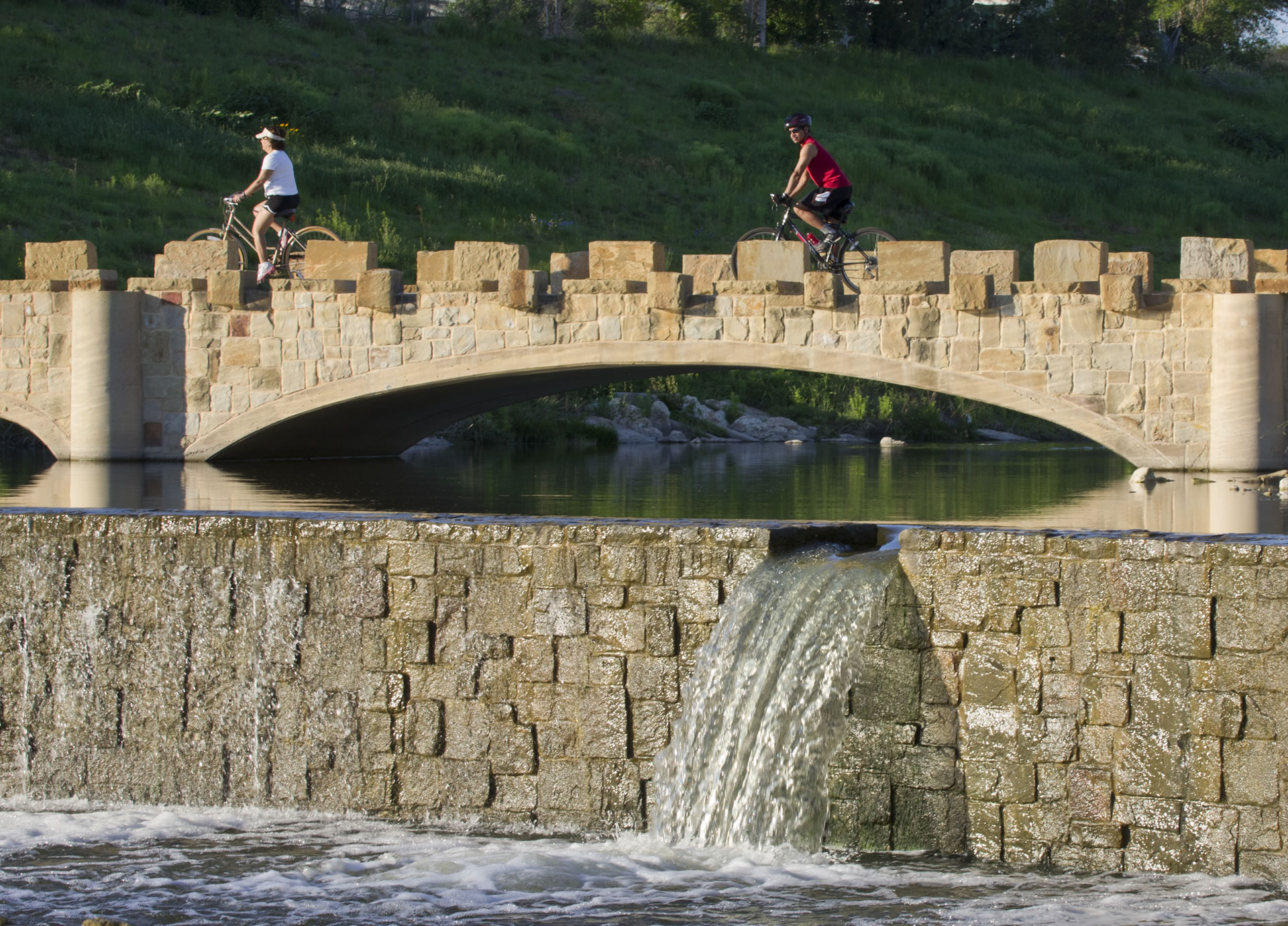 The Once and Future River
Anne Wallace
Near Concepción Park
Anne Wallace's Mission Reach pedestrian bridge near Concepción Park comes alive with freshwater prawns, bullhead minnows, log perch, golden orb mussels, pickerel weeds, frogs, rattlesnakes, dragonflies and waves which seem to sway, fly, swim, leap and flow across the walkway and stone blocks.  "The Once and Future River" depicts the flora and fauna that were once prevalent along the San Antonio River, and that will rebound with this unique habitat restoration project. The artist also explores the relationship between people and the natural environment.
Instead of working in wet concrete as she usually does, Wallace was challenged to tell her stories in dry stone. She turned to the expertise of a local company, Blazing Lazer Art & Engraving, to etch the images into the deck and sandstone blocks.  Wallace adds, "After a flood, many of the etchings will create small pools of water that birds and butterflies can drink from."
The San Antonio River Foundation commissioned and funded public artworks for the benefit of our community and in support of our partners in the $384M San Antonio River Improvements Project. All works along the Mission Reach have been donated to the City of San Antonio's public art collection in perpetuity.